Details

Category: PIKO latest news
22.06.2018 NEW! PIKO Measure Car App – now available for iPhone / iPad (iOS)

The wait is finally over: The app for our PIKO Measure Car is now also available for iPhone / iPad (iOS)!

With our new app for the PIKO Measure Car, you can comfortably transfer all the measured parameters (e.g. speed, distance, slope, …) live from your Measure Car to your smartphone or tablet through WIFI.

This way, it is possible to view precise real-time data even on non-visible sections of your layout (for example staging yards).

In the course of the development of the new Apple app, we also developed a new app for Android*, which is now available in the Google Play Store. Besides German and English, the app is now also available in Polish, Italian, Dutch and French.
(* you can delete/uninstall the old Measure Car app, since it will not be updated furthermore)
Download the new app now from the Apple App Store or the Google Play Store for free:
Overview of the different PIKO Measure Cars
Furthermore, the following new versions of our innovative Measure Car will be available at specialized shops starting July:
For an even more precise analysis with graphics, we offer you the "PIKO Analyst" software for PC. You can buy this powerful analysis tool from our web shop or at a specialized dealer of your choice: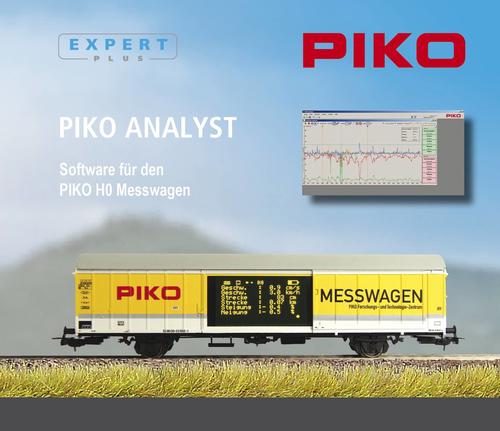 Demo - video: